Tanjung Rhu Resort Langkawi – Escape to a True Haven of Romance, Privacy and Tranquility
February 05, 2020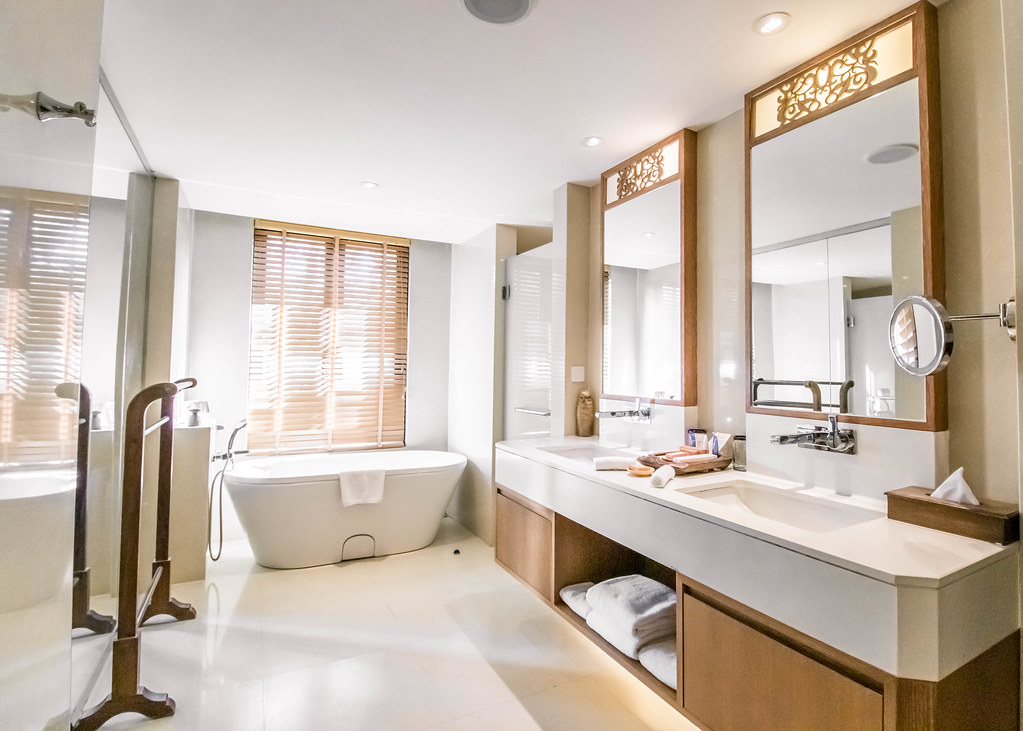 Situated approximately 1.5 hours away by flight from Singapore, you can easily enjoy a slice of paradise at Tanjung Rhu Resort Langkawi. This resort stands at the northern tip of Langkawi and features modern comforts in a traditional setting. It is nestled in the cool shade of rustling Casuarina trees on a 2.5 kilometres white-sand beach overlooking the waters of the Andaman Sea. The well-fitted deluxe suites are designed to give you no less than utmost comfort. In my opinion, the following 5 highlights of the resort are what make Tanjung Rhu Resort Langkawi special.
---
#1 – Laze Under the Tropical Sun or Take a Long, Cooling Dip in One of the Three Swimming Pools
---
Instead of having just one swimming pool, you can relax at three pools at Tanjung Rhu Resort Langkawi. Take in the beautiful vistas of the Andaman Sea at the fresh water infinity sunset pool, feel completely stress-free with a refreshing swim at the sands pool that's well equipped with sun decks, umbrellas and changing room facilities, or simply bask in the sun at the small pool located near the lobby. There are also pool bars scattered around the resort, so why not nibble on some light bites accompanied by tropical cocktails?
---
#2 – Get Your Adrenaline Pumping by going on an ATV adventure or Join A Watersport
---
Drive your own all-terrain vehicle on the dirt track and along the beach during the 45 minutes guided tour. It is very safe as the instructor will be with you at all times and guide you on where to go. Moreover, he knows all the best photo spots so you'll have plenty of opportunities to capture your ATV adventure and share the moment with your loved ones back home. As for watersports, you can choose a single or double kayak to paddle at your own pace or sail out to sea leisurely.
---
#3 – Create Unforgettable Memories on the "Private" Beach
---
There is no private beach in Langkawi, but the one at Tanjung Rhu Resort is not frequented by both locals and tourists, so it kind of feels like a private beach. You will still be able to enjoy a quiet morning run, read a book in the afternoon without being disrupted, and indulge in a romantic barbecue under the stars, or al fresco fine-dining on the beach at night. Furthermore, when there is a low tide, you can walk along the sand bar to get to one of the uninhabited islands for a picnic.
---
#4 – Visit a Geopark, Explore Mangrove Trails and go Eagle Spotting
---
The mangrove trails range from short, simple foot-trails to more challenging ones. You can join the Rainforest/Mangrove Forest tours which are designed to introduce you to Tanjung Rhu's diverse fauna and flora. You will also come across Brahminy Kites, White Bellied Eagles, Long-Tailed Macaque and Monitor Lizards in the limestone rainforest. There will be stopovers at a Fish Farm and a Bat Cave too.
---
#5 – Pamper Yourself with a Massage and Spa Treatment at the Mandara Spa
---
Located in a secluded part of the resort, Mandara Spa is the ideal place for relaxation, and sublime indulgence. It offers a total of fifteen treatment rooms; of which four double rooms include shower, outdoor bath and pavilion. Other facilities include a retail boutique, manicure-pedicure area, outdoor jacuzzi and steam room. The treatment menu is a combination of Asian inspired treatments and an exclusive range of face and body treatments by ELEMIS®, a luxury British spa and skincare brand, specifically designed to offer a unique experience, using powerful massage sequences and some of the most potent actives available in the world today. Mandara Spa's signature treatments, such as Mandara Massage, Pure Nature Facial, and Ultimate Indulgence, are also available.
When you're feeling hungry, head to Sands all-day dining restaurant for a delightful array of Asian and international cuisine. The specialty restaurant, Chef's Table, only serves dinner. It is an ideal dining option for couples.
Apart from all the amazing experiences I've shared above, don't forget to retreat to your deluxe villa at the end of the day for a relaxing bubble bath. There are so many activities to do at Tanjung Rhu Resort Langkawi for couples, friends and families. Do remember to take this resort into consideration when you're planning your trip to Langkawi.
Tanjung Rhu Resort Langkawi
Address: Mukim Ayer Hangat, 07000 Pulau Langkawi, Kedah Darul Aman, Malaysia
Contact: +604 959 1033
Website: https://tanjungrhu.com.my/
Note that this is an invited stay, but the opinions are the writer's own.