3D2N in Kyoto – Experience the Nostalgic Vibes in the Old Capital of Japan
March 09, 2019
Tokyo, in my opinion, is quite similar to Singapore, except way larger. Osaka, on the other hand, offers a mix of history and culture with modern architecture and delectable street food. However, the city that won my heart is Kyoto. This city served as Japan's capital and the emperor's residence from 794 until 1868. Over the centuries, the city was destroyed by many wars and fires, but the significant historical structures survived and are still well preserved today. From traditional temples, shrines, gardens, to graceful geisha and fascinating festivals, there will never be a dull moment in Kyoto. Check out what I've covered in the span of 3 days 2 nights.
---
Day 1 – Higashiyama District & Kyoto Tower
---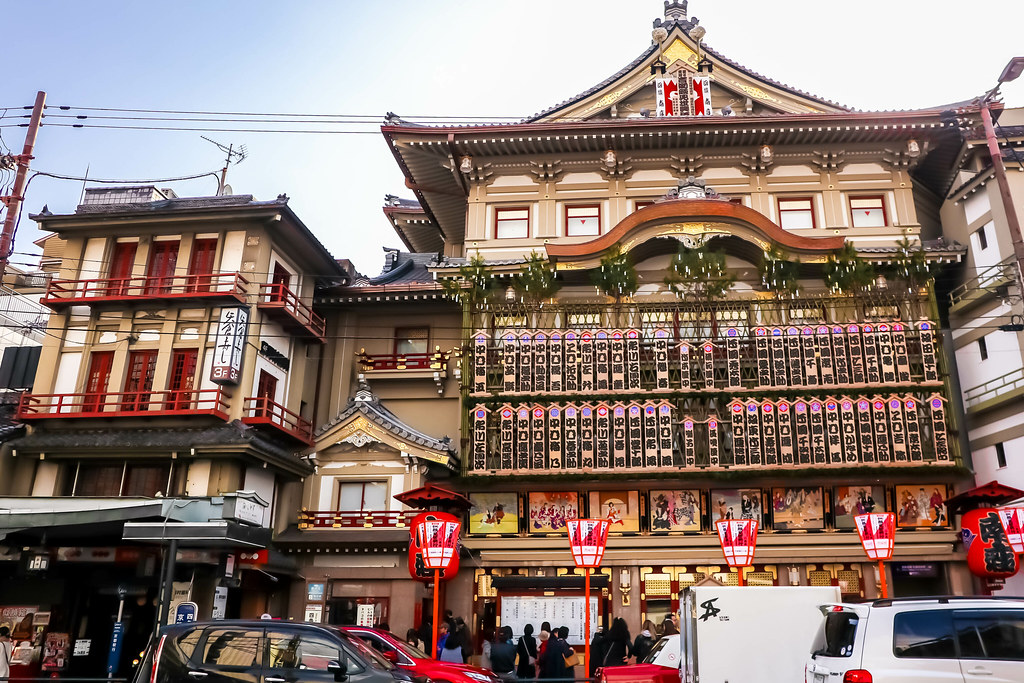 The Higashiyama District along the lower slopes of Kyoto's eastern mountains is one of the city's best preserved historical districts. A glimpse into narrow lanes, wooden buildings, and traditional merchant shops evokes a sense of nostalgia and allows you to experience the old capital city. I recommend visiting Kiyomizudera Temple and Kodaiji Temple. The former boasts panoramic views of maple trees rich in autumn colours and Kyoto's cityscape while the latter features a fascinating night-time illumination that only runs during the autumn season. Besides the usual magnificent temples, you'll also end up in the city's main geisha district, Gion. You can also visit other attractions such as the Path of Philosophy, Shinnyodo Temple, and Shugakuin Rikyu Imperial Villa, just to name a few.
End your day catching the sunset from the observation deck of Kyoto Tower. Standing at 100 metres high, you get an impressive panoramic view over the entire city. There are telescopes scattered around the observation deck, and you can view most of the major sites in Kyoto. You can even make a special tower top wish at the mini-shrine.
Kyoto Tower
Address: 721-1 Higashishiokojicho, Shimogyo Ward, Kyoto, 600-8216, Japan
Opening Hours: 9am to 9pm
Admission Fee: ¥770
Website: https://www.keihanhotels-resorts.co.jp/kyoto-tower/en/
---
Day 2 – Arashiyama District
---
Arashiyama District is situated far west of Kyoto and takes at least 30 minutes by public transport from the city centre. You can visit many temples and shrines, immerse yourself in nature, and enjoy a stroll along the bamboo grove. I recommend visiting Tenryu-ji Temple during autumn. This temple is just a stone's throw away from the famous Bamboo Grove. You can rent a bicycle to go around Arashiyama or explore the attractions on foot. You can also rent a boat and row around the lower Hozu-gawa area. I heard that this area is very beautiful during the cherry blossom season. When you're tired, head over to the Tenzan-no-yu Onsen for a relaxing bath and spa treatment.
---
Day 3 – Daigoji Temple, Nishiki Market & Fushimi Inari Taisha
---
A designated world heritage site, Daigoji Temple stands southeast of central Kyoto and is surrounded by the mountains. It is an important temple of the Shingon sect of Japanese Buddhism. There are three areas you can explore within the temple compound, but my favourite view is of the Bentendo Hall, located beside a pond at the back of the Shimo Daigo area. Late November is the most gorgeous time to visit due to the autumn colours surrounding the pond.
Daigoji Temple
Address: 22 Daigohigashiojicho, Fushimi Ward, Kyoto, 601-1325, Japan
Opening Hours: 1 March to first Sunday of December 9am to 5pm. From the day after the first Sunday of December to end of February 9am to 4.30pm.
Admission Fee: Please check the website for more details as the fee changes according to the seasons.
Website: http://www.daigoji.or.jp/
If you're looking for traditional Japanese food market, Nishiki Market is the place to go. Even though modern restaurants and souvenir shops have moved into the market, walking along the alley of traditional shops still exudes the atmosphere and vibes of the olden days of traditional shotengai (shopping street). The stalls offer Japanese pickles, tofu, Japanese sweets, tea, and fresh seafood.
Nishiki Market
Address: Nishikikoji-dori, Nakagyo-ku (between Teramachi and Takakura)
Opening Hours: 9.30am to 5pm daily. Hours vary according to individual stalls, and some close on Wednesday.
Fushimi Inari Taisha, a significant Shinto shrine in southern Kyoto, is the most important of several thousands of shrines dedicated to Inari, the Shinto god of rice. It is well-known for its thousands of vermilion torii gates, which straddle a network of trails behind its main buildings. You can follow the trails up the forest of the sacred Mount Inari, and a round trip takes approximately 3 hours. Some of the forested areas offer stunning autumn foliage, which make the hike very worthwhile.
Fushimi Inari Taisha
Address: 68 Fukakusa Yabunouchicho, Fushimi Ward, Kyoto, 612-0882, Japan
Opening Hours: 24 hours daily
Website: http://inari.jp/en/
Of course, 3 days is always too short a time to discover a city properly, but I think I've already highlighted the most prominent places that you shouldn't skip when you're in Kyoto. Hope you'll find this itinerary useful.